When reporting on earned value, more often than not, the project is slightly behind the original plan and the earned value is below the planned value.
How does the project manager and the project stakeholders know if the variance is within the tolerance of the project or not? What is the bottom-line?…
The project critical path can be used, in order to represent the tolerance threshold, as in the example below.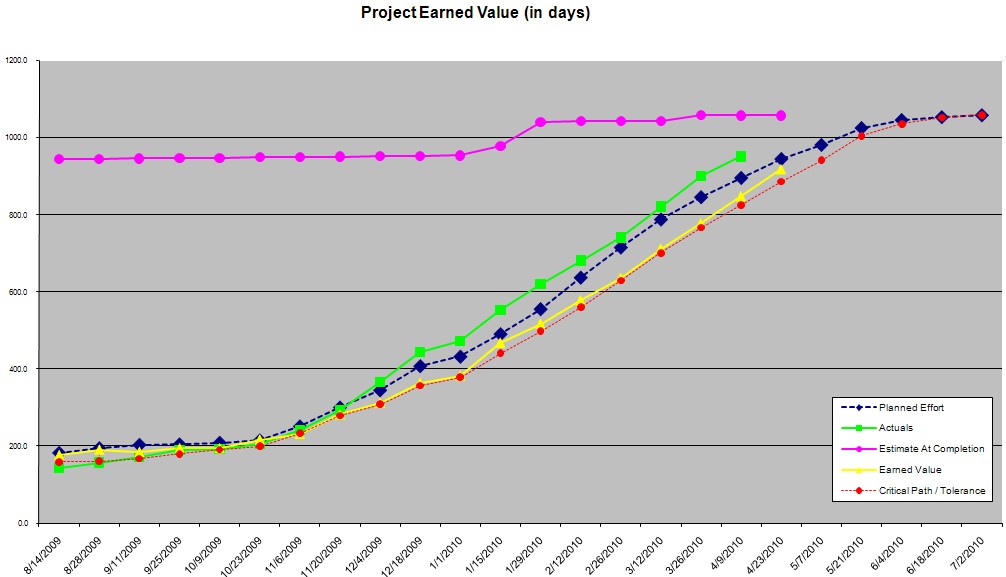 Values for the chart can be automated using MS Project and MS Excel… See previous post on earned value calculation http://www.casoft.com.au/2009/04/calculate-earned-value-with-tfs.html
For more information contact us – jjacquet AT casoft.com.au